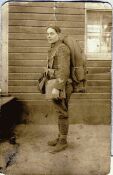 It's been a bit quiet I know. Not enough events to take photos at. I did take my ailing digicam with me to a concert in the Beursgebouw in Eindhoven.
It was fun, Threshold and Dark Wings weren't bad either.
Not much happening in the next few weeks either, except moving into a new house, and there's the Bastogne Historic Walk. But apart from that I'll think you'll have to wait until new year before you see any new photos.
Rick *listening to Wynona's Big Brown Beaver by Primus*