On Christmas Eve, a phone call brought all merriment to an abrupt end. The news of Joep's sudden death struck us like a bombshell.
He was only a year older then me. Always enjoying the good life;  Having recently moved into a new house with his girlfriend and having the wedding plans laid out for the near future.
He was the driving force behind many of our Trips, Vacations, Parties, BBQs. And wherever he and Suus were invited too he always made sure he had a good time.
We were asked to collect all our pictures of him and send them on to his family. I found that over the years I had snapped him over a 100 times with a digital camera. The one I am proudest of is posted below. I took this picture of him last summer during a small open-air concert in Waalwijk. It depicts him like I will always remember him. Enjoying life to the fullest.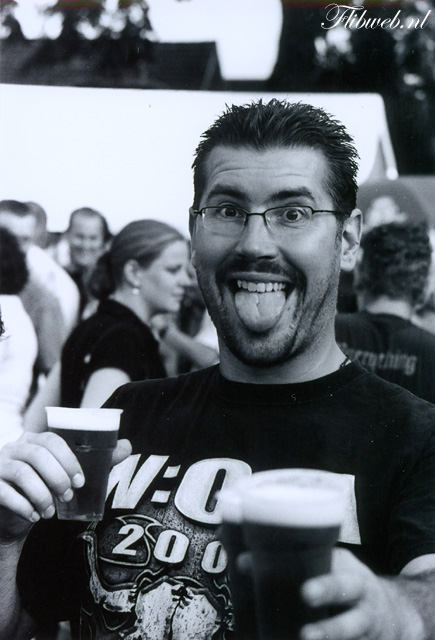 Joep, we will all miss you very much. Things will never be the same again without you.
Rick